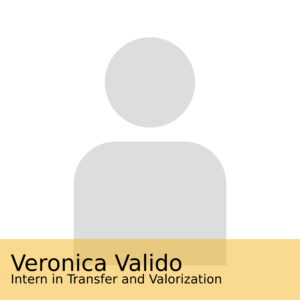 Name: Verónica Valido Paz
Position: Intern from the Consulting in Transfer and Valorization Course by the University of Las Palmas Foundation (FULP).
Tasks: Supporting of technical activities in the MACbioIDI project
Studies: Degree in Telecommunications Technical Engineering (final project  ongoing) by the University of Las Palmas de Gran Canaria (ULPGC) – University Expert in Technology Management and Business Creation on Technological Basis by the ULPGC
Bio: After completing her studies at the ULPGC, Verónica Valido acquired professional experience as a Youth Counselor in the Chamber of Commerce of Las Palmas de G.C. and also, as an Administrative Assistant in the city council of Las Palmas de G.C. Currently, she works as an Intern in the MACbioIDi project which is carried out in the University Institute of Biomedical and Health Research (IUIBS) of the ULPGC.