Dr. Coromoto León Hernández of the University of La Laguna (ULL) participates this afternoon in the III cycle women and science with the talk ' Ada Byron and the beginnings of computational thinking '.
It will analyze the life and legacy of Augusta Ada King, "Countess of Lovelace", who was born in London, United Kingdom under the name of Augusta Ada Byron.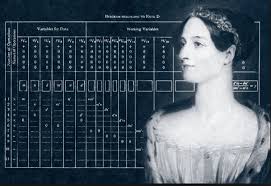 It will be today, Wednesday February 13, at 18:00 in the former convent of Santo Domingo (Calle Santo Domingo, 7. San Cristóbal de La Laguna)
The III cycle of lectures "women and science" is developed thanks to the collaboration of the Canarian Foundation Astronomical Observatory of Temisas, the Association of researchers of Las Palmas, the team of the University Institute of Biomedical Research and Sanitary-IUIBS of the ULPGCC, from the project MACbioIDi, and the town halls of the different municipalities that participate: in Gran Canaria, Agüimes, Arucas and Las Palmas of Gran Canaria while in Tenerife they collaborate the lagoon and Santa Cruz of Tenerife.
See all the lectures and dates scheduled: